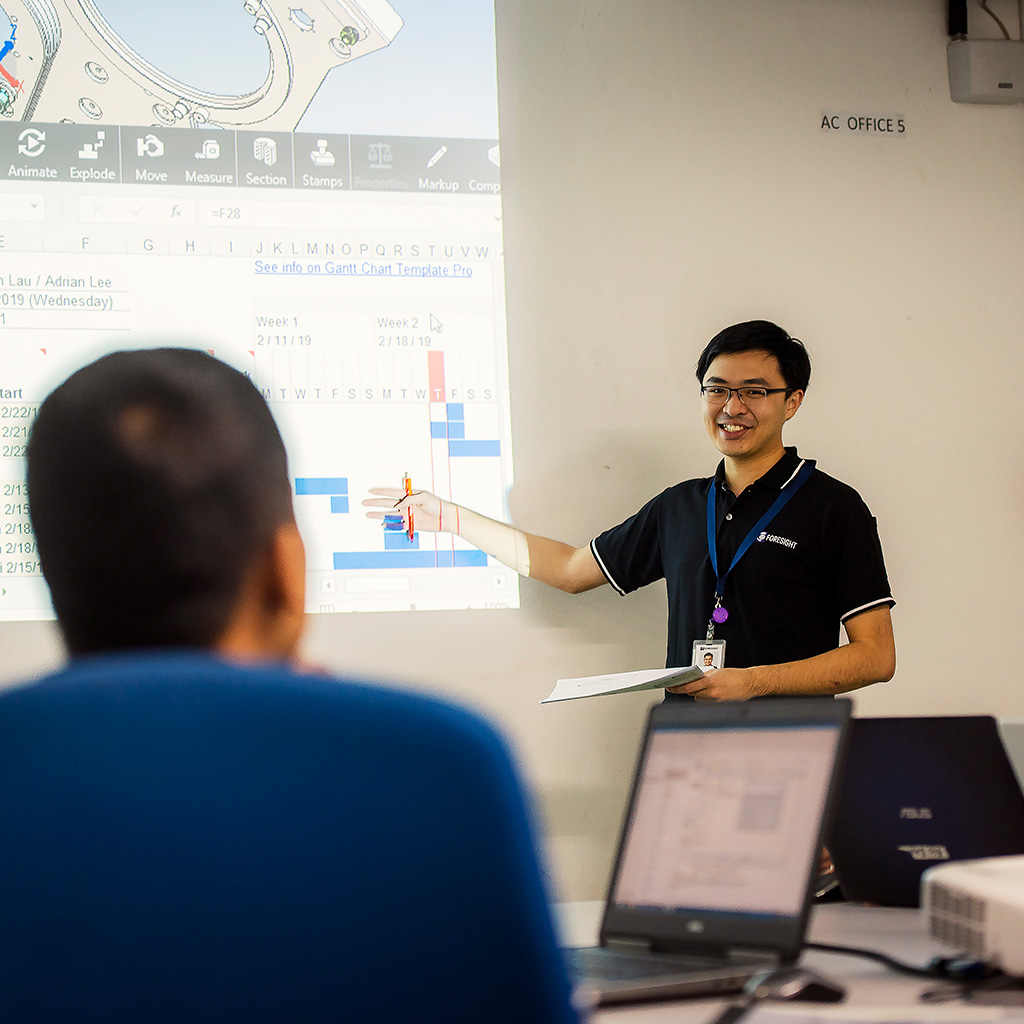 Foresight companies are advanced manufacturing companies providing critical machined parts and subsystems for industry leaders in semiconductor, aerospace, defense and other industries.  We specialize in complex CNC machining of engineered plastics and metal parts, with critical quality requirements. We strive to be our Customers Preferred Supplier and collaboration partner with shared goals and objectives.  We do this by providing a Strategic Cost Advantage to be the most competitive supplier, and by providing solutions to supply chain challenges.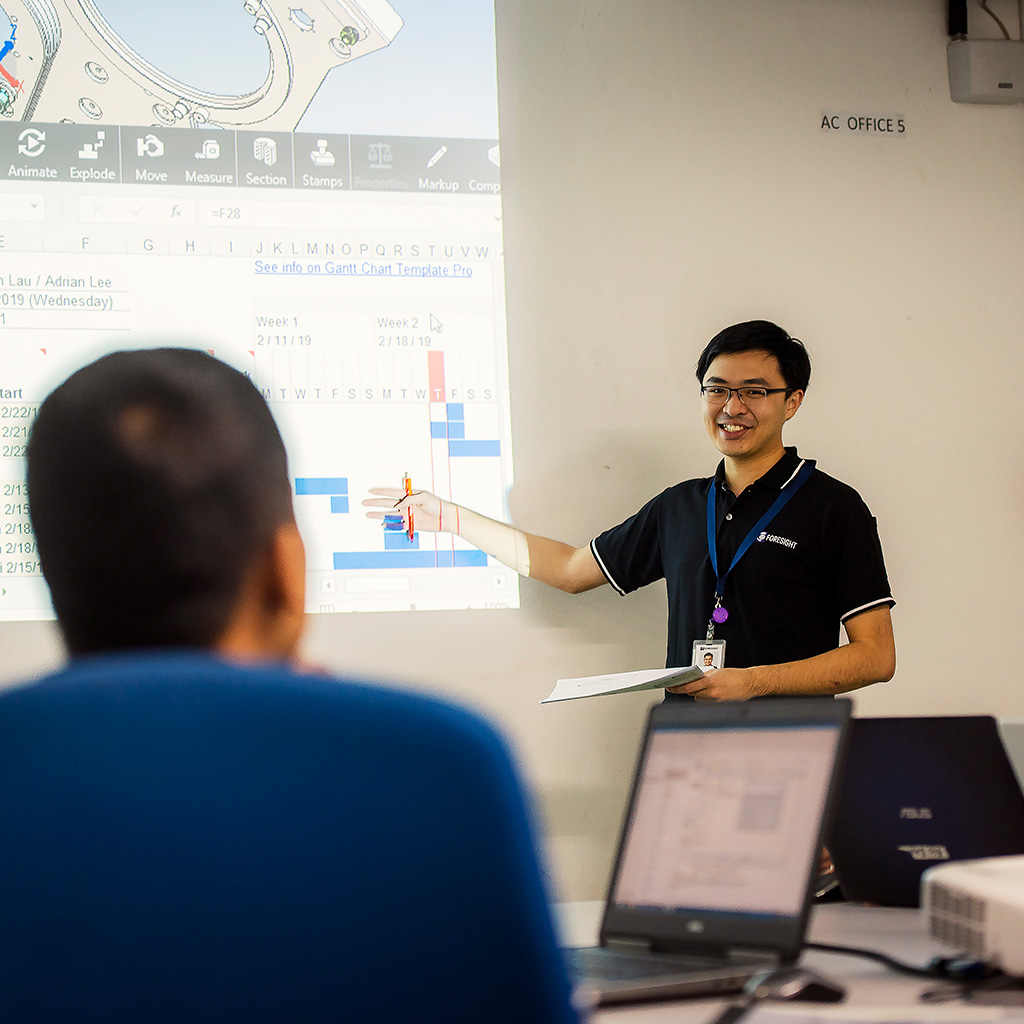 Global

CNC Technology

Engineering

Value Added Assembly

Rapid Prototype Machining (RPM)

High Purity Equipment System
Foresight was founded in 1995 to meet the growing demands for aerospace level manufacturing processes for critical new applications in plastics and complex metal products. Since its inception, it has grown from a 6,000 square foot facility to a global manufacturing company with a broad range of capabilities and locations in both the US and Malaysia.
1998

Moved to a new 20,000 square foot facility with expanded capabilities.

2001

Transitioned to higher efficiency CNC tools to improve output, reduce labor and drive costs down. This included a focus on Horizontal Machining Centers, Mill Turns and new machining strategies for material removal.

2005

50,000 square foot facility in US, capable of being our permanent home in the US.

2008

Added second 24,000 square foot facility in Phoenix, AZ dedicated to satisfying customer's short term needs to process large-volume, low-cost CNC metal machining. 20 large format CNCs were installed and at 100% capacity within 3 moths of initiating the project.

2010

Founded Foresight Asia Pacific Snd. (FAP) Bhd. In Penang, Malaysia to provide the same capabilities for customers in South East Asia.

2018

Over $4 million invested globally in next generation CNC machining technology to allow us to stay ahead of the competition. We operate advanced 5 axis mills, flexible manufacturing systems with 24 rail-guided pallets, mill turns and more, with over 50 CNC tools to support our customers.

2019

Foresight Asia Pacific completed the acquisition of its long-term facilities in Asia, including three acres of property and existing facilities. We moved into an existing, state-of-the-art facility in early 2019, with the ability to expand to an additional 100,000 square feet when necessary to meet customer needs.

2022

Foresight completed a global CNC technology and standardization program, designed to dramatically increase production efficiency. We have installed over 40 new CNCs in the last year, and expect to install another 40 over the next 2 years.
In addition, Foresight has completed facility expansions of another 30Ksf in the US and 80Ksf in Penang, Malaysia to support out future growth
Technology & Quality Leadership
At Foresight, we are driven to be our customer's long term partner to solve supply chain challenges.  Our objective is to build a Strategic Cost Advantage by leading the industry in Equipment Technology, Manufacturing Processes, Quality and overall Cost Structure.  Combining these core objectives allow Foresight to stay ahead of the competition.

Equipment Technology Leadership
Constant acquisition of Advanced CNC Machining Equipment  technologies to reduce labor costs and increase throughput (Flexible Manufacturing Systems, 5 Axis, Multi Pallet, Multi Axis)
Consistently adding new manufacturing processes such as automatic lathes, injection molding, near net shape molding to allow cost reduction and new manufacturing approaches for our customers
Internally developed Continuous Improvement processes that bring in advances in everything from work-flow, deburring, part marking, automation and more

Develop Best Known Methods (BKM) in key manufacturing processes such as milling, deburring, and welding thru new tooling, machining approaches and automation to achieve the lowest process times in the industry
Automation of indirect labor activities to lower the indirect work needed to create value and improve performance. This extends thru every department in the company
Use of advanced software automation and data analytics to drive faster, more accurate decision making with less effort.

We automate Quality processes for speed and consistency. Including software based bubbling of prints, automated generation of AS9100 inspection forms, CNC machine probing, CMM inspection and internal metrics.
Extensive experience in complex FAIR, PPAP, and other part qualifications for critical applications

Maintain lowest cost to customers for manufacturing overhead, assets and working capital.
Smart investments in facilities and equipment.
Take advantage of Asia cost advantages of production and administrative activities.