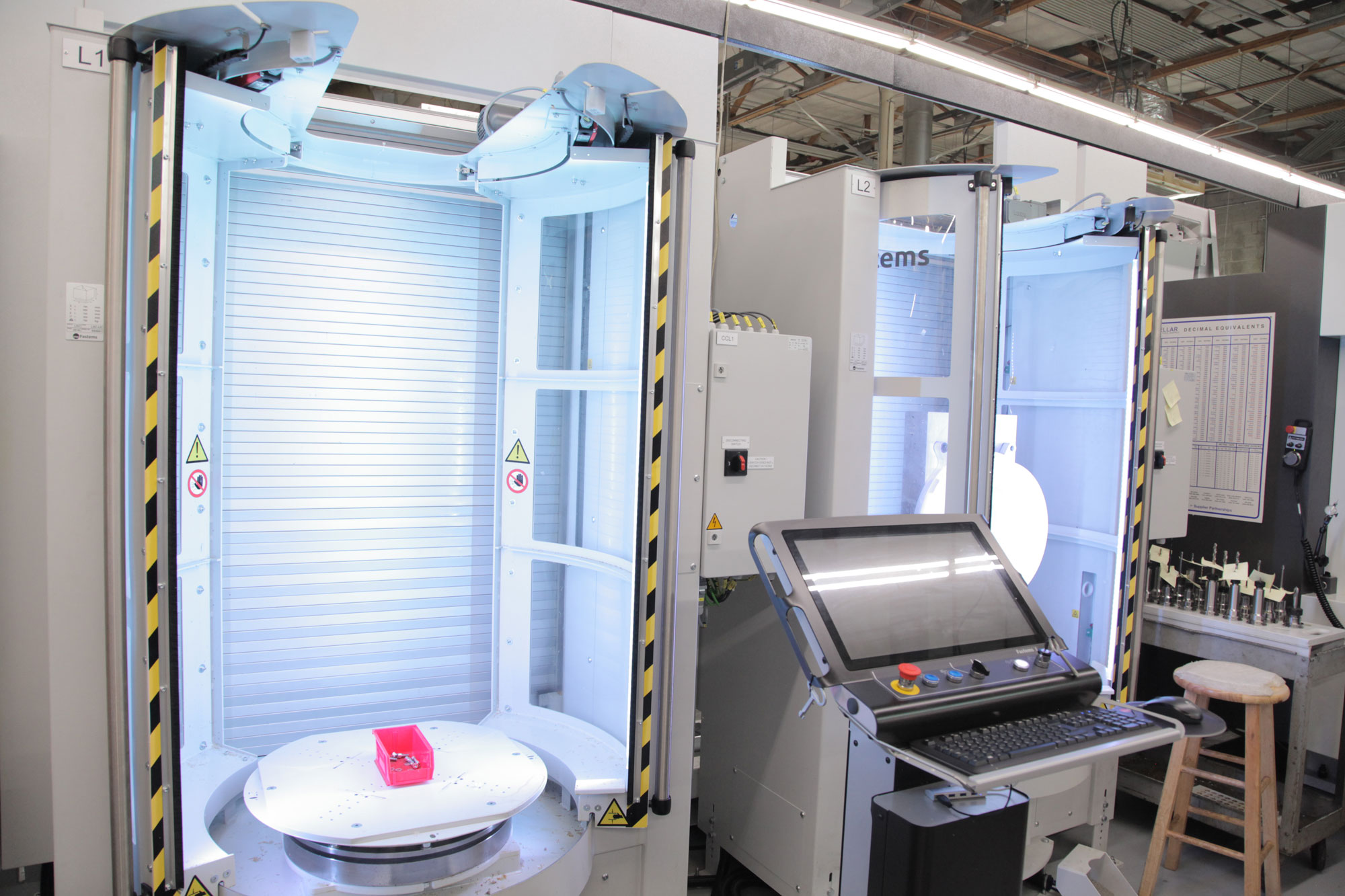 Foresight Technologies (US) and Foresight Asia Pacific Snd. Bhd. (Malaysia) are global leaders in precision CNC machining, plastic fabrication, and plastic welding.   Foresight's global operations include  300+employees, 60+ CNC machine tools, and 40 Certified Plastic Welders.   Foresight produces many critical products and assemblies for our customers.  Our markets are driven by short lead times of 2-6 weeks for assembly-level part numbers, with frequent revision changes and obsolescence concerns.   Our "Containment Shield" product line has a volume of 1,000 systems per year and consists of 7 different configurations and 30+ sub-components to manufacture all assembly variations.  Another challenge is that this product line is produced from 1″ thick PVC sheet material. Moving heavy 4'x8′ sheets requires significant effort, even with our vacuum lift systems.  Also, these parts require extensive 3D surfacing to create fluid drain paths on the part, so machining times were significant.   Foresight needed to come up with a more efficient method to produce: Any configuration, with less than 1 day lead time to produce a new version Reduced cycle times and lower overall cost Reduction in inventory levels.
After evaluating the existing CNC operations, the following changes to the process were initiated:
Pre-cut material into 2'x2′ blanks that can be moved by a single individual.
Developed "Window Fixture" tombstone to hold part from external material. Consolidate  (3) CNC Router machining operations into (1) CNC HMC operation to machine both sides complete in a single operation.
Implement Foresight's next-generation CNC tooling & management processes to improve chip-load and material removal rates for better surface finishes and standardized setups.
Transfer all configurations and sub-components to the Fastem Flexible Manufacturing System (FMS) with (2) Kitamura Horizontal Machining Centers so that all part numbers are always set up and instantly put in production when needed.   What we accomplished: Reduced component lead-time from 120+ hours to 3 hours, for any configuration Reduced (3) CNC operations to (1) CNC operation, allowing instant finished parts Reduced setup time by 80% Reduced CNC run-time by 70% Reduced deburr labor by 80% due to tooling improvements Freed up constrained work centers by 4,000 hours per year Doubled product line capacity Through the implementation of leading-edge CNC technologies, Foresight was able to reduce cycle time, lead-time and significant cost reduction